Home
Crucial Role of Environmental Engineer/Architect in Sustainable Development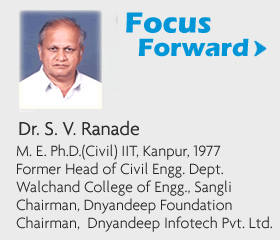 This web portal is for empowering environmental engineers/architects to accept the challenge of rapid development of India without any adverse environmental impact.
Environmental Education, Research, Field experience and Project Management through coordinated efforts of all stake holders is needed for this purpose. There is a need of finding techno-economical solutions for pollution control, effective operation and maintenance and use of strict monitoring and control systems to safeguard environmental quality.
Environmental engineer/architect has to play a dual crucial role of convincing society about effective environmental protection and ensuring proper pollution control measures by builders, industries and project proponents.
Join ERG
If you have experience, expertise or interest in any environment related science/engineering/technology/socio-economical field, you can contribute this group as consultant, faculty or information provider.
Job Prospects
At present, the environmental engineers / architects are not given any administrative powers in project management, though they have acquired special training in environmental techenology and impact assessment. Their role remains only limited to technical aspects and they cannot enforce authorities for proper allocation of funds to safeguard environmental quality. Moreover   they remain isolated from society and get  blamed of project delay or failure  Most of the technical experts in green and environmental technology accept academic career and lack actual experience of field work. There is a need to integrate research and field experience for getting practical technical and ally acceptablee solutions to environmental issues.
By building strong group of Environmental Engineers and Green Architects both from academic and field sectors, we can convince the administrative authorities that  all the local bodies, industries and infra-structural projects must employ full time, well qualified/experienced environmental engineer/architect for proper planning and  implementation of  all environment related projects.
This change can be achieved if environmental engineers/architects come together and build a strong proactive social group backed with sound technical knowledge. Moreover it will provide a virtual collaborative platform for  Education, Research and Consultation in Environmental Management and ensure  Sustainable growth of India.